DOWNLOAD & TRY FREE DEMO !
All DOTEC-AUDIO plug-ins have free demonstrations in paid version as well.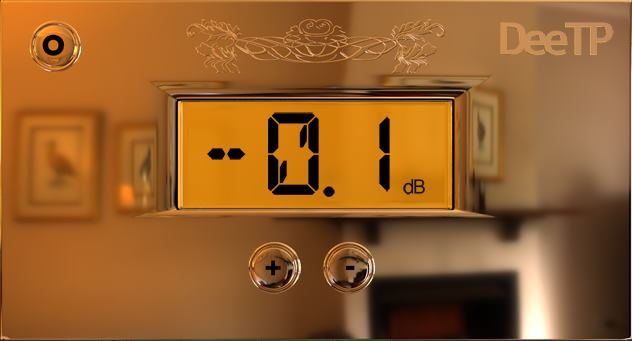 DeeTP True Peak / VST & AU & AAX plug-in
Set TruePeak to the target level automatically.
Features
Auto adjustment of TruePeak value to the set level for resampling problems such as mp3 conversion.
Our unique algorithm performs 16x oversampling or more with less CPU load.
Specialize in TruePeak processing, so you can choice any mastering plug-ins as you like.
Checked hosts

Our Plug-ins are tested with following hosts.
Please try demo to check works normally on your hosts.
OBS Studio 26 New!
Streamlabs OBS V1.0 (Windows only) New!
ProTools 11.x & 12.x & 2018
Cubase 8.x 9.x 10.x
Ableton Live 9.x 10.x 11.x
SONAR Xx & PLATINUM / CakeWalk
Studio One 3.x & 4.x
FL Studio 12.x
Logic Pro X 10.x
GarageBand 10.x
Reason 9.5 & 10.x
BITWIG STUDIO 2.x
ACID Pro 10
Digital Performer 10
Serato Studio 1.4
Ability 3.0
Release notes
Dec/14/2021 Version 1.0.2 :
The product is no longer sold.

Jan/5/2021 Version 1.0.2 :
- Apple Silicon support for VST, VST3, and AU for Mac (AAX is not supported).
- Fixed automation problem when using VST3 in Cubase.

Nov/10/2020 Version 1.0.1 :
Added support for PDC in SOUND FORGE Pro.

Oct/18/2020 Version 1.0.0 :
First release.